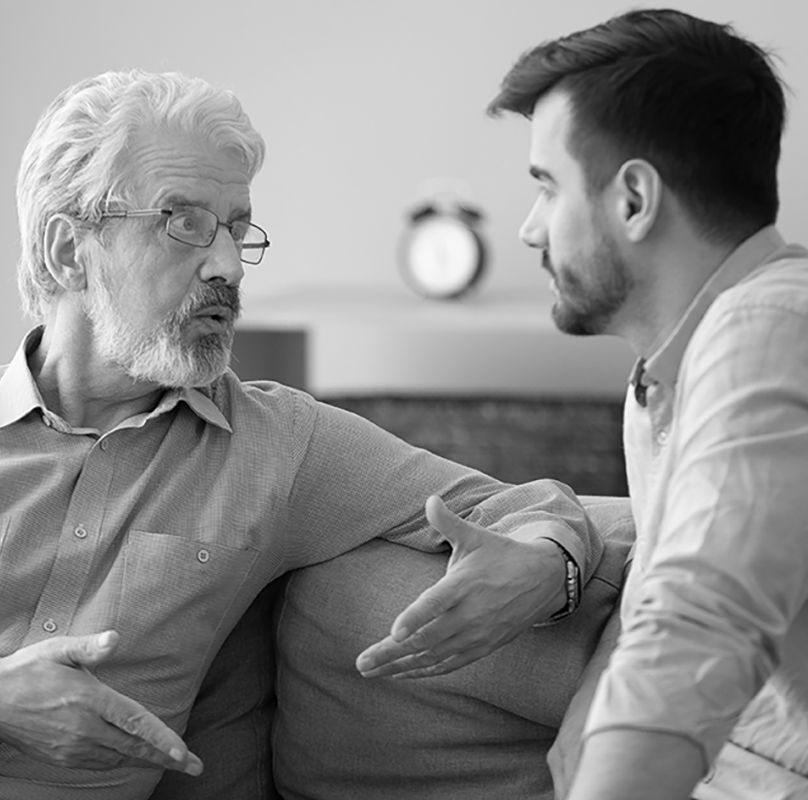 Talking about aging and end-of-life issues with a parent might seem daunting or just simply uncomfortable. Once you being having these conversations, though, your parent is more likely to feel at ease knowing that their wishes are understood, and you will feel more confident about carrying out those wishes when the time comes. Here are some questions to get you started.

1) Do you have an advance directive such as an appointment of a healthcare representative or power of attorney with healthcare powers?
2) If so, have you talked with your healthcare representative about your wishes regarding healthcare and end-of-life care? How recently did you have one of these conversations?
3) Do you have plans in place regarding where you want your property to go after you pass on, and who you want to be in charge of carrying out those wishes?
4) Have you named a trusted person as your attorney in fact, to do business on your behalf if you are unable to or need assistance with paying bills and other financial transactions?
5) If you already have estate planning and disability planning documents, do you know where the originals are located? Does anyone else know where they are?
6) When was the last time you reviewed your documents to ensure they are up-to-date?
7) Are all of your important documents in the same place and are they organized? (If not, offer to help them organize documents including a list of online accounts with access information, life insurance policies, long-term care insurance policies, deeds, titles to vehicles, bank statements, and tax information.)
8) Do you have a list of professionals that you work with regarding estate plans, asset protection strategy, investments, income taxes, insurance, and the like?
9) How do you feel about long-term care? If you were to need nursing care, what would be your ideal scenario? (This is the time to assess whether your parent's wishes and expectations align with their financial resources and asset protection plan, or if now is the time to take action in forming such a plan.)
10) When discussing these things, do you feel that any changes are needed or that there are "loose ends" that we should take care of now?
The best time to have these conversations is now, when everyone is hopefully healthy, mentally alert, and calm — rather than in panic mode. Taking time to discuss and plan now can help alleviate the need for crisis planning, not to mention the confusion, uncertainty and stress in the future.