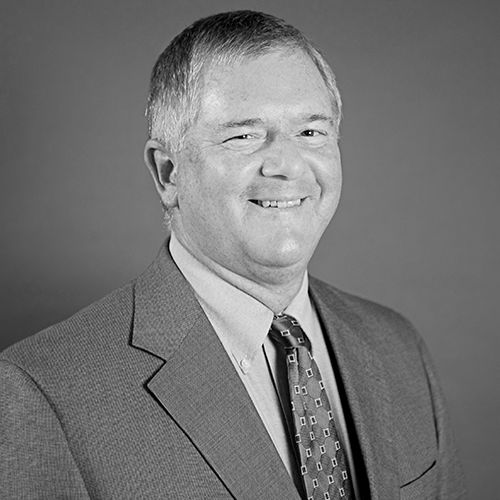 Eric Fredbeck retired as a partner of Deppe Fredbeck & Yount, LLP on July 2, 2021, after working at the firm for 38 years. Following law school, Eric began his legal career in 1982 as an Assistant Corporation Counsel for the City-County Legal Division of the City of Indianapolis where he advised the Indianapolis Fire Department. He was also part of a team that represented the city in regulating adult entertainment.
After a year at City Legal, Eric returned to Franklin and joined LaGrange, Fredbeck & Deppe as an associate in September 1983. Early responsibilities included handling collection matters for Johnson Memorial Hospital. He also began working on estate and disability planning and estate and trust administration matters. He was the Public Defender for Title IV-D cases in Johnson County Juvenile Court for many years until turning that responsibility over to David Yount in 2013.
The Town of Bargersville has been a long-time client of the firm. In 2007, Eric assumed the responsibility of advising the Town's Plan Commission and the Board of Zoning Appeals. "It was rewarding to me to advise the Town on land use matters during its rapid growth over the past 10 years," said Eric.
"Advising families, sometimes multiple generations, regarding their estate and disability plans and real estate matters was the favorite part of my practice," he said.
Early in his legal career, Eric was fortunate to practice for several years with his father, Mel. For the past five years, he practiced with his daughter, Ellen Fredbeck-Ramirez.
In retirement, Eric looks forward to spending more time fishing at a family lake spot in northern Minnesota, hunting, gardening, biking and playing golf.